Yep, you heard it right.....here is the official unveiling of the first Area 52 'group build' project car.
Some people already know about the car, a few photos have crept out onto Retro Rides, but this is the first time proper details have been published about the cars role down at the unit.

It's a Hustler Sport which is the open-top low-slung variant of the Hustler Mini based kit car. This particular one is properly registered as a Hustler (as has just been confirmed by the DVLA) and is tax exempt. You can read up more about the Hustler range of cars from this website:
Hustler Kit Car Page
Here is the car being collected from its previous owner in Hertfordshire last week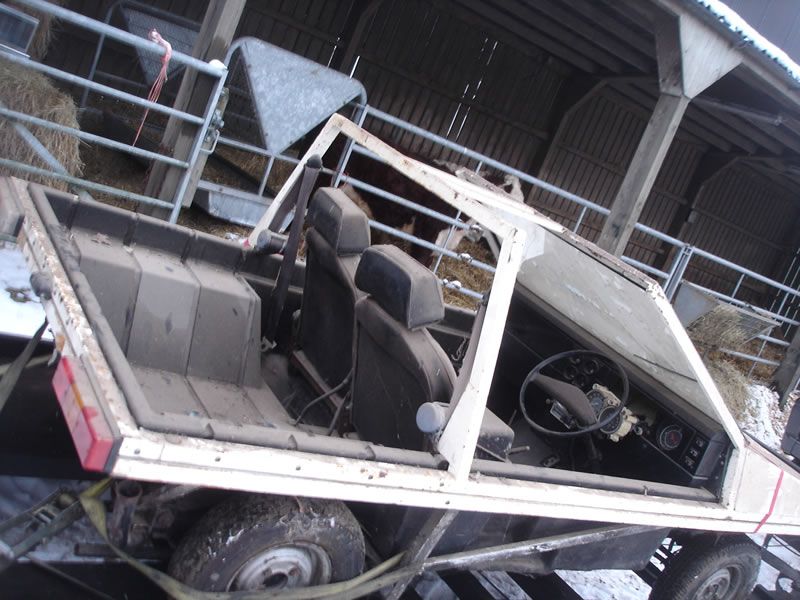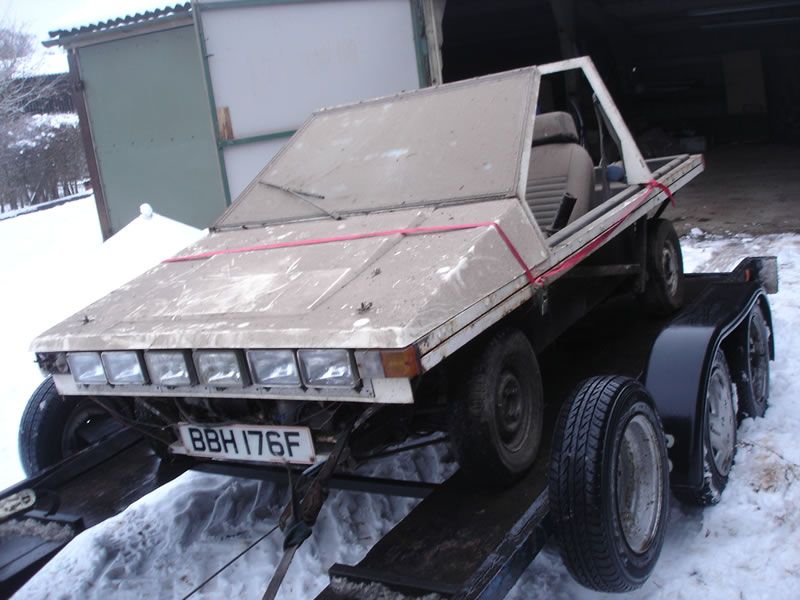 The car is now at Area 52 where it will become the focus of the group build playdays very soon. It has not been driven since approx 1988 and therefore will need completely pulling apart and rebuilding.

All the lower bodywork is missing but with the fibreglassing playday on the 20th February and another Hustler with complete bodywork (see pic at bottom), making moulds and new bodywork should not only be straightforward, but also a good learning experience.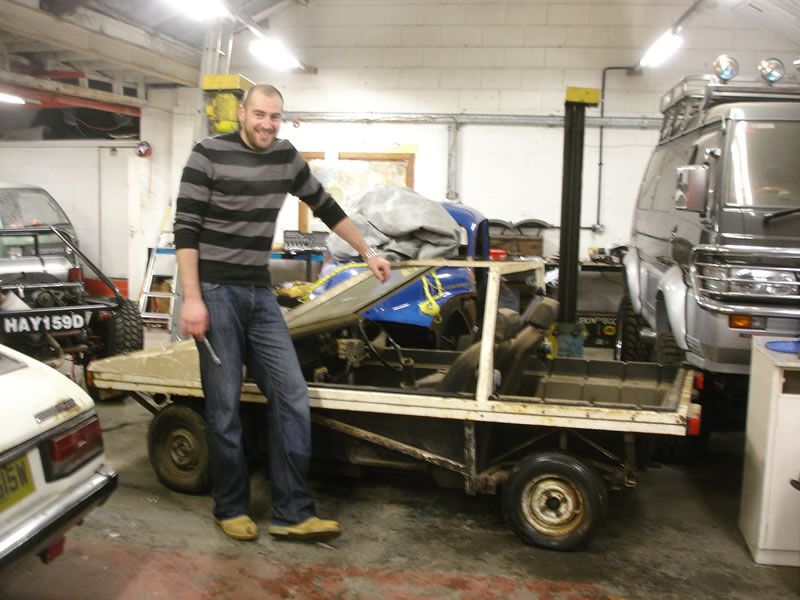 The rest of the car is pretty much original Mini running gear/subframes with a lower and upper box section frame sandwiching the fibreglass 'tub' which makes up the intererior. All fairly simple to work on and restore hopefully?

The Hustler 6 which will donate its bodywork for making moulds