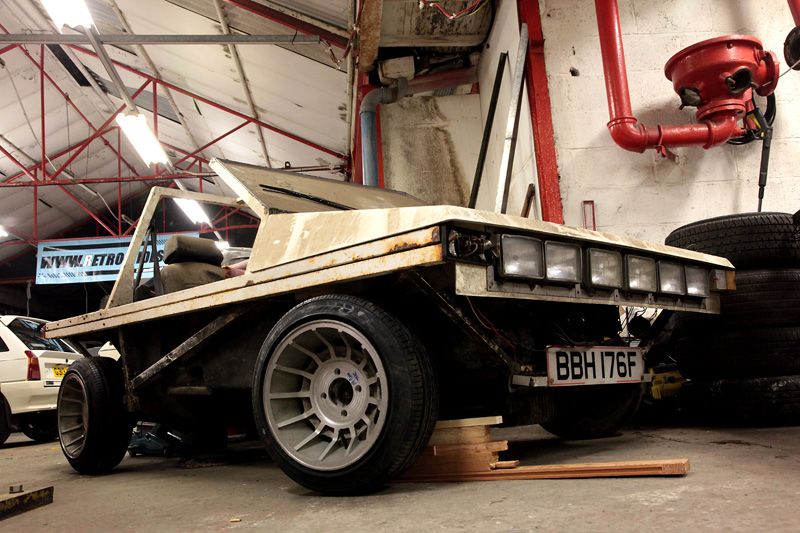 Down at the unit this evening with Morgs and Ryan, we decided to take a few minutes to itch a scratch I've had about how the Huslter 'group build' project carwould look on some 14 inch 70's style rims.

With a jack holding up the rear and some blocks of wood under the front (health & safety meh!) the wheels were offered up. Due to a PCD way off that of the Mini hubs, the wheels had some good poke going on where they were resting against the protruding studs....but the look certainly seemed to suit the little buggy...

7" wide but on the end of the already extended studs, this little car could easily pull off 8" wide at the front and 9" at the rear. Good times.

The biggest problem will be the clearance of the rear wheels against the subframe/trailing arm mounts. Nothing that can't be sorted though.

This project is going to be a very exciting one and the end result should be a very interesting and original vehicle. I can't wait until the weekend!!!!