Well Playday 6 was a bit of a last minute affair that turned out to be an awesome weekend!
Lots done on the unit which has all gone to make it a much more usable space. Many thanks go to those who came along and mucked in. A great effort from everyone.
Mark & Sean fit the waste pipe for the sink in the snug. At last we can use the sink properly!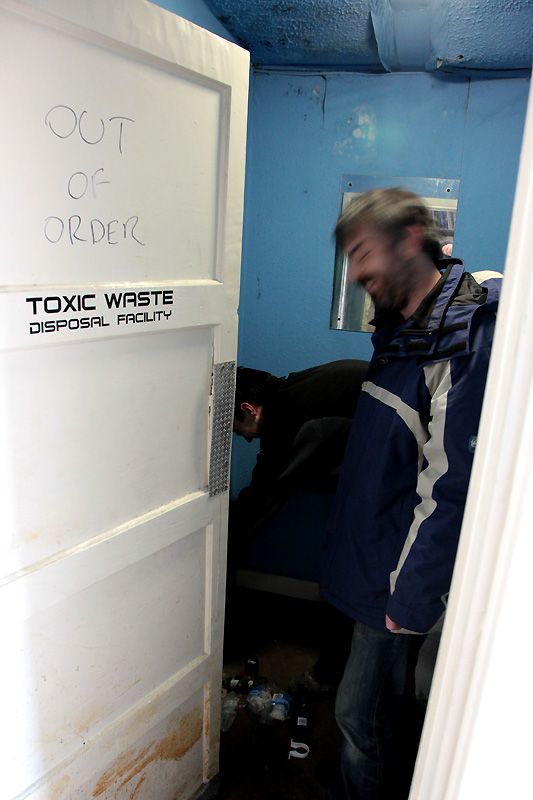 Ben cuts the feet of the 2 post lift to allow them to swing back properly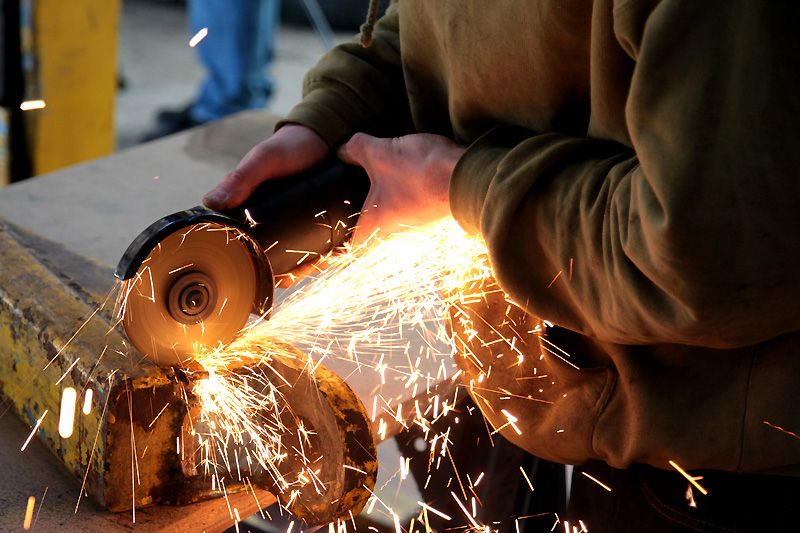 Adrian & Phil run the 3-phase electrics to the lift....awesome work chaps!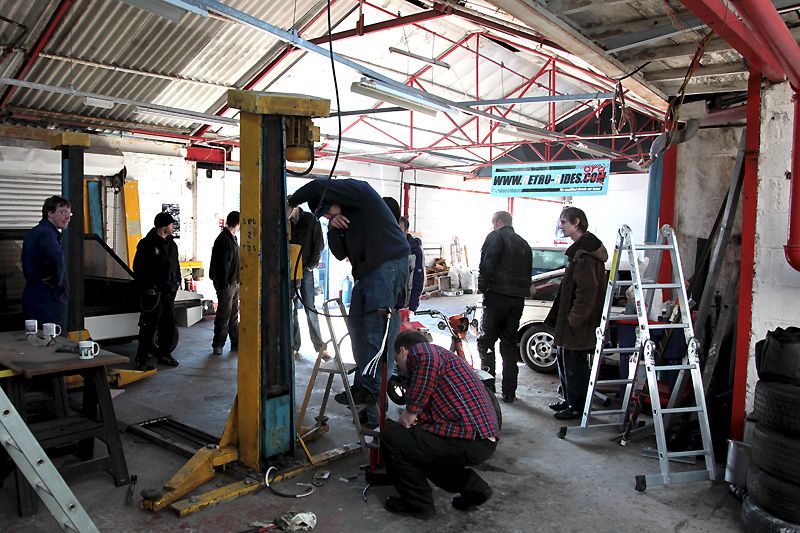 Ian, Steve and Dave work on drilling big holes in the wall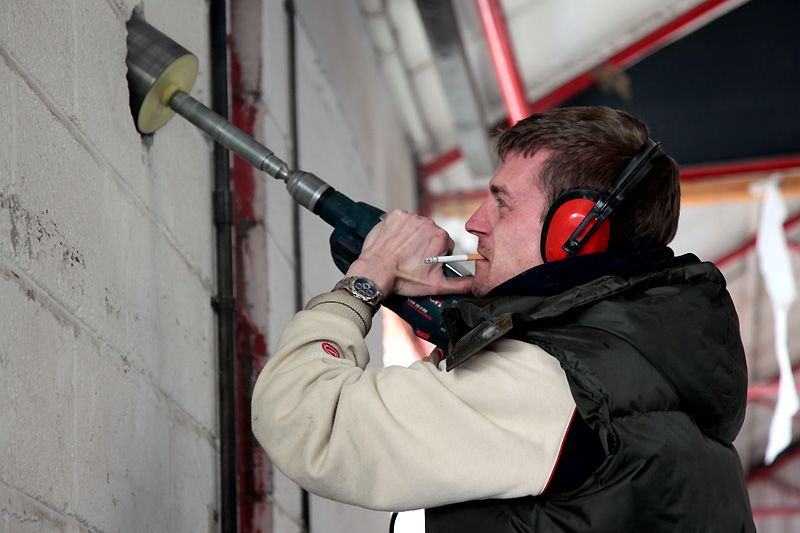 Morgs, Phil & Mark modify the doors to fit properly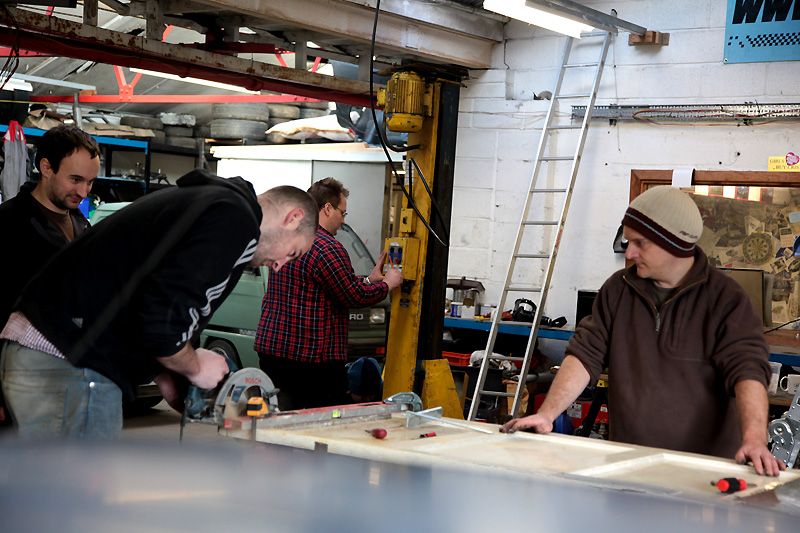 All the time, Tim is outside keeping the troops fed from the Car-B-Q with burgurs and sausages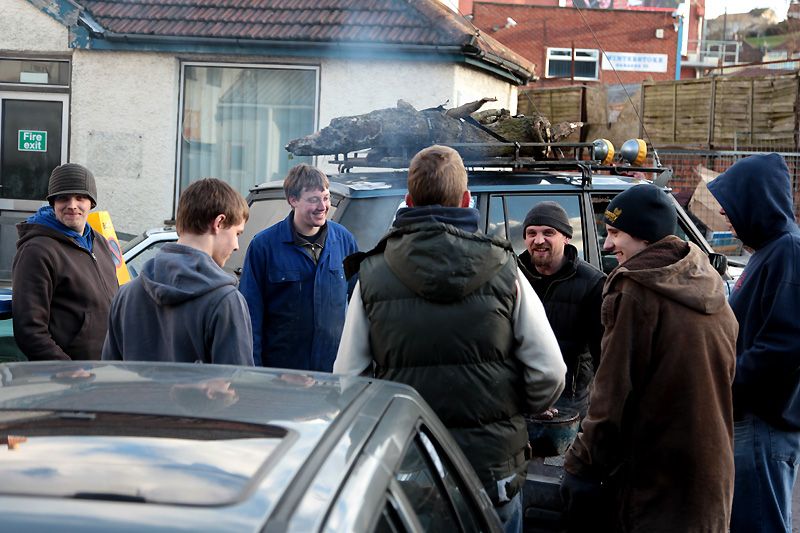 After all the work is done everyone kicks back for more of a social - chatting & drinking (essential A52 ingredients!)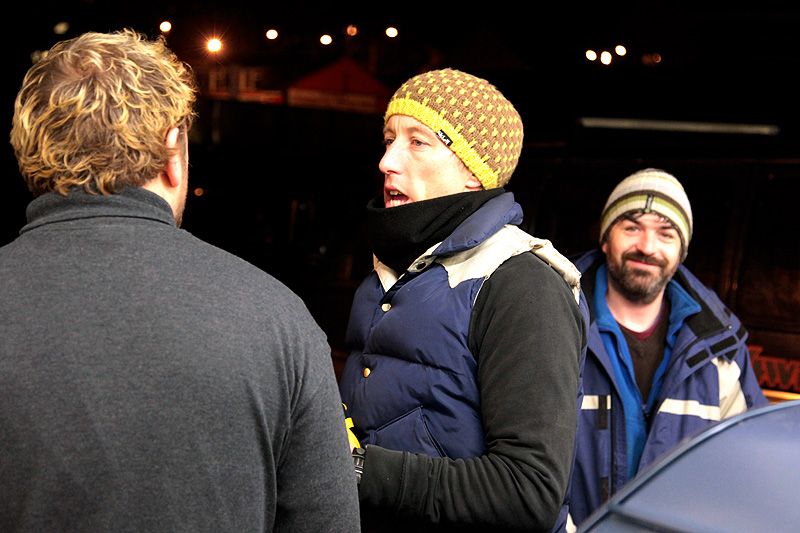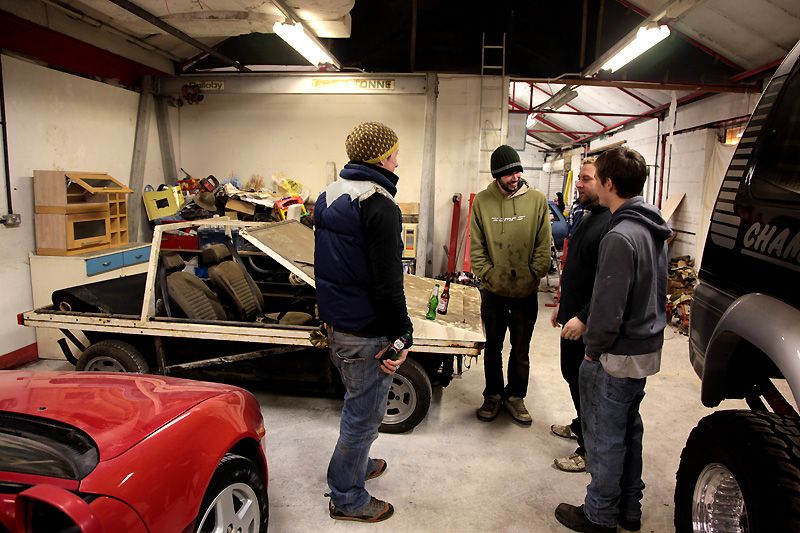 As the evening wore on, lots of this kind of thing started happening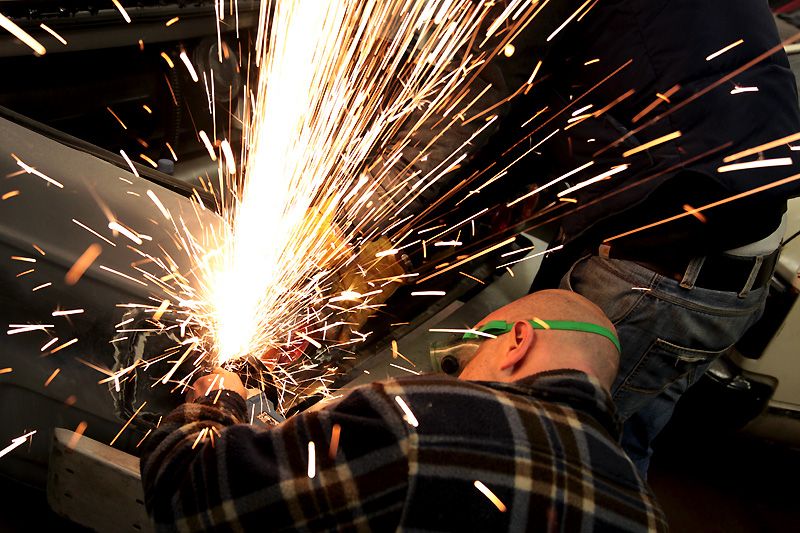 More to come in the next installements...including: Heat, Youngest, Furthest, Lifted, Food etc....