With three of four large-ish blog entries so far, I am going to stick up a few short ones to 'balance' things out a bit. The next few entries leading up to the Playday will be some retrospective shots of how Area 52 has developed or some of the people that have paid the unit a visit.
To kick off, here are some before/after shots of the very popular, very cosy 'snug'
Before: 1st week of taking the unit on.

Furniture came free from a house clearance.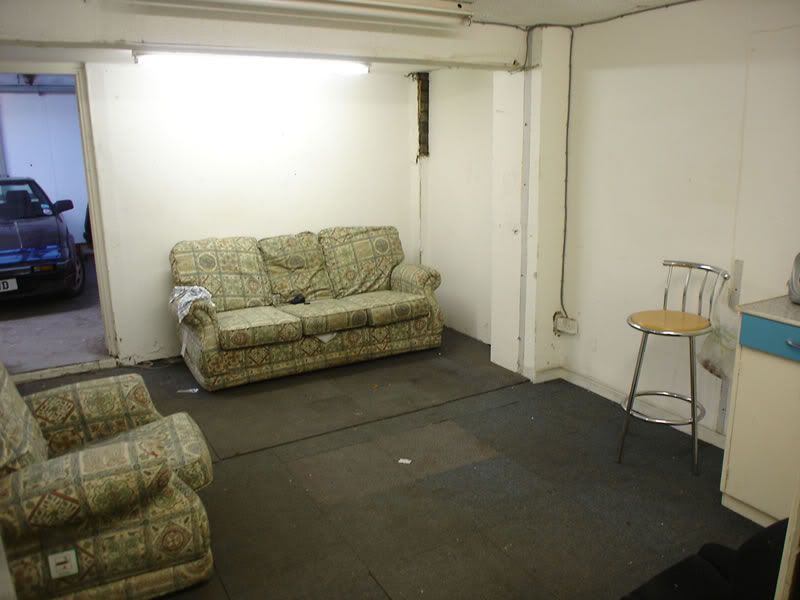 After....now looking like a real snug!

(Clockwise from left: Si, Mark, Ian, Mark, Ben & Mark)

Before: Me & Si (the first ever Area 52 visitor)

After: A place where good friend meet and share some banter

(Clockwise from left: James, Si, Ben, Johnny, Mark, Chris & Joe)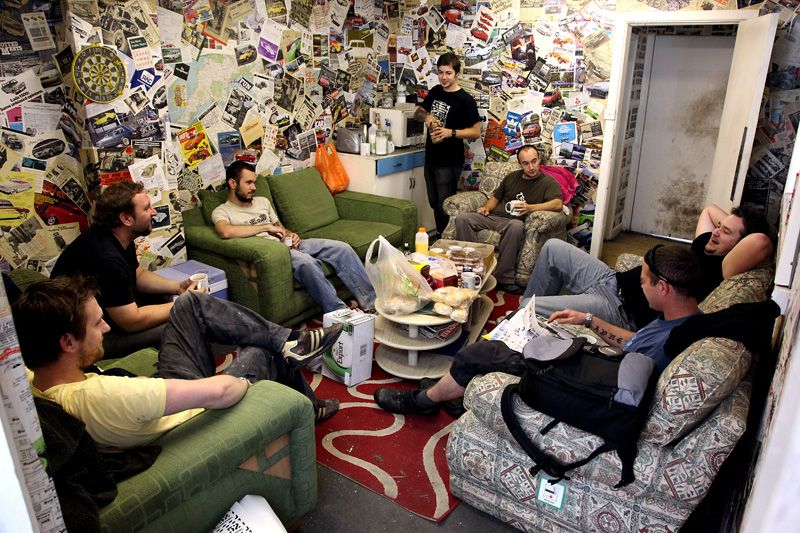 All the furniture, the kettle, toaster, microwave, coffee table, rug etc....came free from various houses that I have worked on or had to clear stuff from. All magazines, posters and other car related tat have been kindly donated by various people from Retro Rides/visitors to Area 52. Many thanks :)